This blog is quickly evolving in an energy-related blog, to complement the stuff I write, mosty in Italian, on my Electric Mobility blog.
For no reason I could discern, my timeline showed today this story about Energy Vault, a Swiss-company which makes GESS, i.e. gravity-based energy storage systems. Being behind a paywall, the headline prompted me to check out Energy Vault, a company that popped on my radar last year. Lo and behold, I did find a couple of articles on PowerTechnology and Forbes which describe in some details EV's business and technology.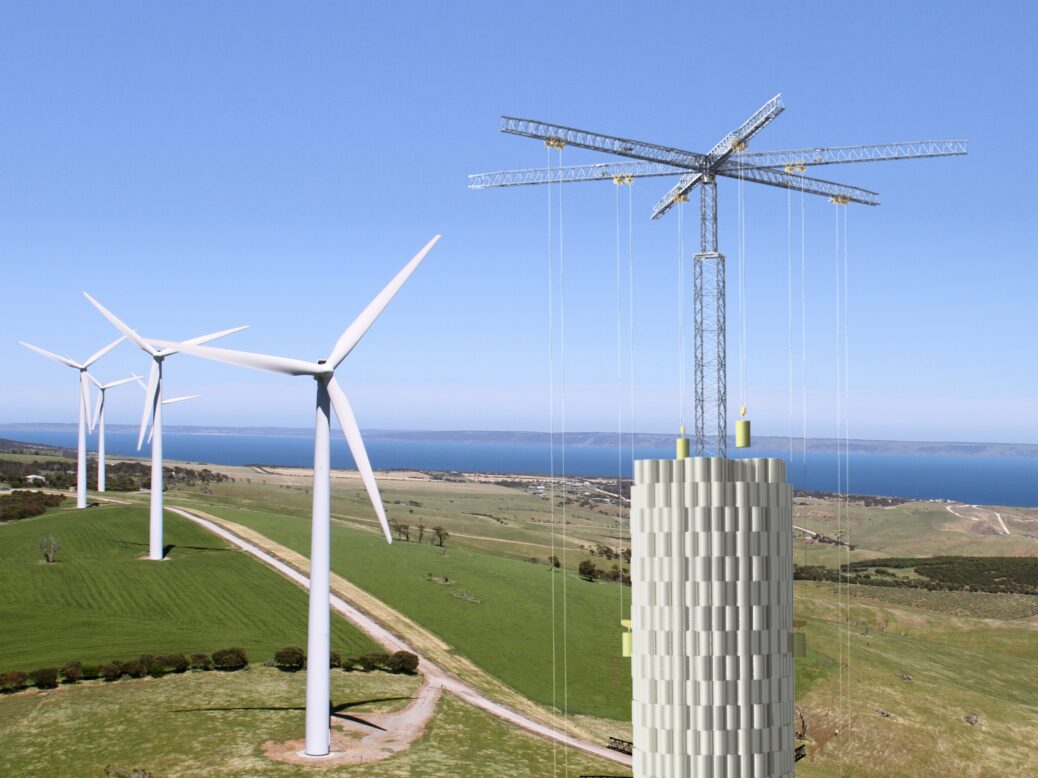 The principle is very similar to Pumped Hydro: lift stuff to store energy as gravitational potential energy and lower it to release said energy; however what in PHS happens by pumping water up a reservoir and letting it fall down a chute to move turbines, EV accomplishes by lifting 35-ton concrete blocks with a multiple-necked 150mt crane and then lowering them.
The numbers look interesting (albeit, being the source mainly Energy Vault's CEO, one is advised to use caution):
The systems are about three times more expensive to build than PHS, but about half as expensive as battery systems. They could therefore be slotted in between as far as application scenario go, with a sweet spot around 50MWh for $10M. However, once built, they cost very little to operate and their LCOS (Levelized Cost of Storage) is a fraction of that of any competing technologies, also due to their higher round-trip efficiency.
PHS is often criticized for its environmental impact (the main reason we're not building it like crazy) but daresay that 150mt tall concrete towers are not my idea of landscape embellishments: I'm sure people who resist wind farms will welcome the addition of a couple hundreds of these towers to season-shift the energy one such farm produces.
Moreover, energy storage and delivery (unlike PHS) is not linear: the block you stack at the height of 1 meter stores 100 times less energy than the same block stacked at 100 meters, which means that when the tower is using 80% of its blocks, it is storing only 64% of its maximum energy capacity:
Another drawback might be the land requirement: if the system is capable of a full discharge, in that state all of its 5,000 blocks sit at ground level; assuming 2x2x4 m blocks, the footprint of a fully discharged single 35 MWh tower (assuming that Energy Vault's algorithms can keep unused space at 5%) is about 19.000 square meters, i.e. 5,25 times more than a comparable capacity PHS.